Hello, painters!
Today, I'm publishing a bit later than usual, but I sure have a lot to show you! I got my hair cut last week and I've been adapting to this new hairstyle. I hadn't cut my hair since last July – very irresponsible, I know! – so my ends were splitting and getting a bit dry. I thought maybe I shouldn't wait an entire year to get it cut again and finally resolved to do it last week. I'll show you last year's haircut now and give you a bit of a review, based on my type of hair.
What I did last year was, for the first time in possibly my whole life, get a straight cut. My hair is straight with a bit of waves, specially when it's really humid and rainy out. It's also oily, but it usually has some body and volume to it. Getting a straight cut, in terms of those random waves, really helped. Considering my hair is a bit heavy, it weighed it down to the point where using a hairdryer was all that it took for it to be mostly straight and rid of wild, weird waves! Well, you know… When the weather wasn't terribly humid!!
You can see in the pictures how long the hair had gotten: from the top of my shoulders to the middle of my back. You can also see some really soft waves that came up naturally and I have to say, I loved that! They were beautiful waves that required little to no effort – and the less the effort, the more into it I am! 😉 But, since I'm so lazy and it was taking me forever to dry my hair, I did have to get it cut. I decided to mix it up a bit and getting it layered, to make it lighter and add some movement, specially for the summer that's coming up. Here's how it ended up:
You can see how it looked right after the hair cut, when it was still straight and full of those amazing products from the hairdresser, and also how it looked after my first wash, with a bit more waves to it. I have to say, in the past few days since that last photo session, the waves have been giving out more of a vintage feel to them and I've been feeling mostly like Emma from Glee.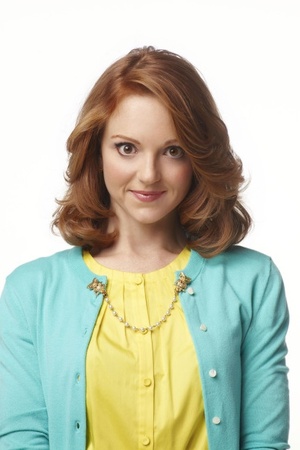 Summing up: I loved having my hair long and straight, but I'm also glad I changed it up a bit and got something a bit more fresh. Although I'm still getting used to it and to these new waves! I'm going to try some different ways to style it, and I'll show you guys if I come up with anything really good! 😉
Stay awesome,
Sofia